Welcome to Sunrise Hotel
Sunrise Hotel was established in the year 2008. Hotel is situated at very prime and center location of the city Jhansi in Uttar Pradesh. We can say we reside in the heart of the city providing our guests the easiest reach to anywhere in the city like railway station, bus stand, Judiciary, Jhansi Fort etc. Hotel is a 3 storey building occupying area of around more than 5000 square feet . We are currently having 36 AC luxurious rooms with latest interiors.
We are having a vast experience in the hospitality sector, dedicated to establishing very good relations with our customers since last 10 years. We create a vibe that encourages our guests, who we call the Creative Class, to live every moment more intensely. We believe to have the most desirable approach to our customers. All our staff has a very friendly approach. We also believe in going the extra mile to ensure that you truly feel special. Whether you are traveling for business or leisure, we aim to give you a personalized service and make you feel at home.
What We Have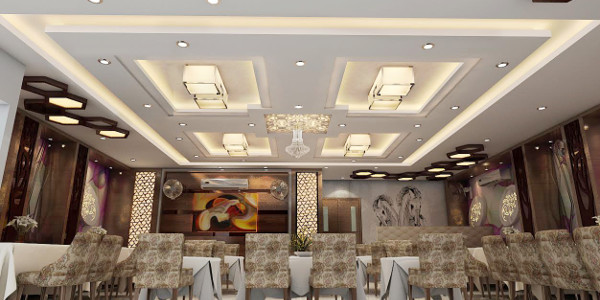 U.B.'s Restaurant
We have the finest place in the city to taste unique and delicious food, you will never ever forget.
know more...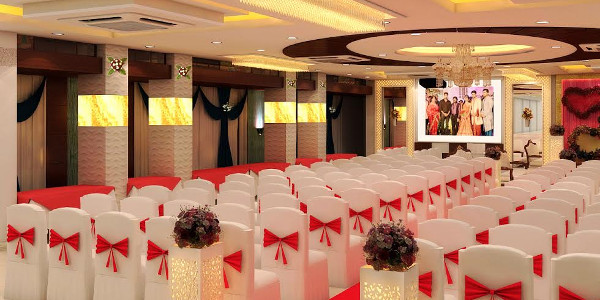 Banquet
Functions are meant to be grand and here we make it a life time pleasant memory for you. 
know more..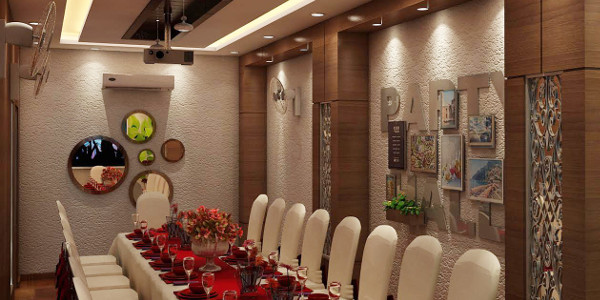 Kitty/Conference Hall
Well equipped, isolated and well serviced place for your small events including professional meetings.
know more...
Luxury Rooms
Suites

Get extra comfort and luxury in our suite rooms to let yourself feel the royal....

Details

Executive Rooms

Enjoy your comfortable stay in our Executive Rooms which are big in size and has all amenities..

Details

Super Deluxe Rooms

Sweet and Simple, that's the quote we use to explain our Super Deluxe Rooms...

Details
Other Visitor's Experiences
Praveen Mishra
G.M., Mother Dairy

Thanks to staff of Sunrise Hotel, I & my family has a very nice stay. Rooms were clean and very comfortable. I will definitely make this my go-to hotel in Jhansi and have already recommended it to my friends. Thanks again for making my trip so much easier...
Manish Ranjan
NHAI, Varanasi

We were very pleased with the hospitality and friendliness of everyone at the Sunrise Hotel. Staff did a remarkable job; making restaurant reservations, giving us great rates and accommodations, and assisting us in numerous ways. I would totally recommend them..
Vidya Sagar Sonkar
MLC, Lucknow

Located at the center of the city (perfect location), hotel is very clean and provided you great hospitality. Hotel staff is very helpful and will guide you throughout your stay. Hotel provides you almost every facilities from good rooms to arranging travel guides..
Arjun SIngh
Marketing Manager, S Chand & Company

We had a very great experience while staying in spacious room of Sunrise Hotel. Everything was just perfect in the Hotel. Food served in room was very delicious. We had a good time in their UB's restaurant also. Front desk and other staff was very helpful..
Anand Pathak
Forest Department, Shivpuri

Amenities provided and quality of the service provided at Sunrise Hotel was just perfect. Staff were friendly and food at UB's restaurant was terrific. Room was very well maintained and well equipped. Security was also good at hotel which was impressive..
Lavlesh Agarwal
Software Engineer, Accenture

We have stayed at this hotel on numerous occasions. The staff  are genuinely concerned about customer satisfaction and are working to deliver the service levels that any renowned hotel is known for. Overall we have found it to be one of the best hotel in city..
Atishay Bajaj
Professor, Jabalpur

We truly made the right choice for our tours while staying in Sunrise Hotel. Rooms were very clean and spacious. Staff and management definitely went out of their way to make this a pleasant stay for us. We also loved the location which is near to all the important places of city..